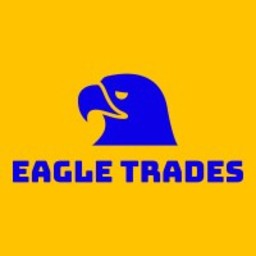 #eagle-trades
Eagle Trades
Welcome to EAGLE TRADES!
​
​
Eagle Trades Offers TWO main services:
​
1. Malcolm Alerts
These are options (simple Calls and Puts) day trades close to the market open. The trades usually last under 30 minutes. Typically about 1-3 trades a day.
Last weeks trades are below....we are happy to provide a full track record if needed :) just email

[email protected]

.
​
SQ puts 45%
SQ puts 34%
TSLA Calls 20%
SPY Calls 8%
AAPL Puts 20%
AAPL Calls 3%
NVDA Calls 9%
NVDA Puts 40% loss (Small position)
NVDA Calls 83%
NVDA Calls 10%
NVDA Call Spreads 87
​
2. Matt's Passive Income Trading
Matt has a fantastic strategy selling options premium. Follow along as Matt makes money weekly!
Matt Shows you how selling options wins both when the stock goes up, or if the stock just goes sideways.. because every day that it just goes sideways we make money from theta decay of the premium
These are swing trades that offer passive income relatively safely.
Target returns are a few percent a week - consistently without being glued to your computer!
​
We also offer some stock alerts that focus on swing trades.....for those of you that prefer stocks.
​
Be sure to read our Terms and Conditions before signing up for the service.